Bulk SMS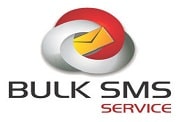 We provide Bulk SMS Service for all India SMS Marketing & SMS advertisement. Free SMS software, Group SMS.Our unique bulk sms software can send sms directly from EXCEL plugin. We provide bulk sms gateway for sending sms. Send SMS from internet from your Laptop/PC to mobile.
Our bulksms services are used by many Corporates , Stock Brokers, Financial & Educational Institutes, Retailers, Whole-sellers, Local Business Group, Hospitals, etc who needs instant delivery from our sms server using our Free bulk sms excel software.
Tags Clouds
Bulk SMS in India Bulk SMS Bulk SMS in Delhi NCR Bulk SMS in NCR Bulk SMS in Noida Bulk SMS Advertiesment Bulk SMS in Greater Noida Gurgaon Bulk SMS services Bulk SMS Marketing Bulk SMS in Ghaziabad High Priority Bulk SMS Excel Bulk SMS Software India Bulk SMS Service We are the provider of PREMIUM HIGH PRIORITY SMS SERVICE & NDNC Filter for LEGAL bulk sms.
Contact: +91-9990525000
E-mail: info@Softgains.com